Bone Suckin' Pellet Grill Ribs
2023-04-03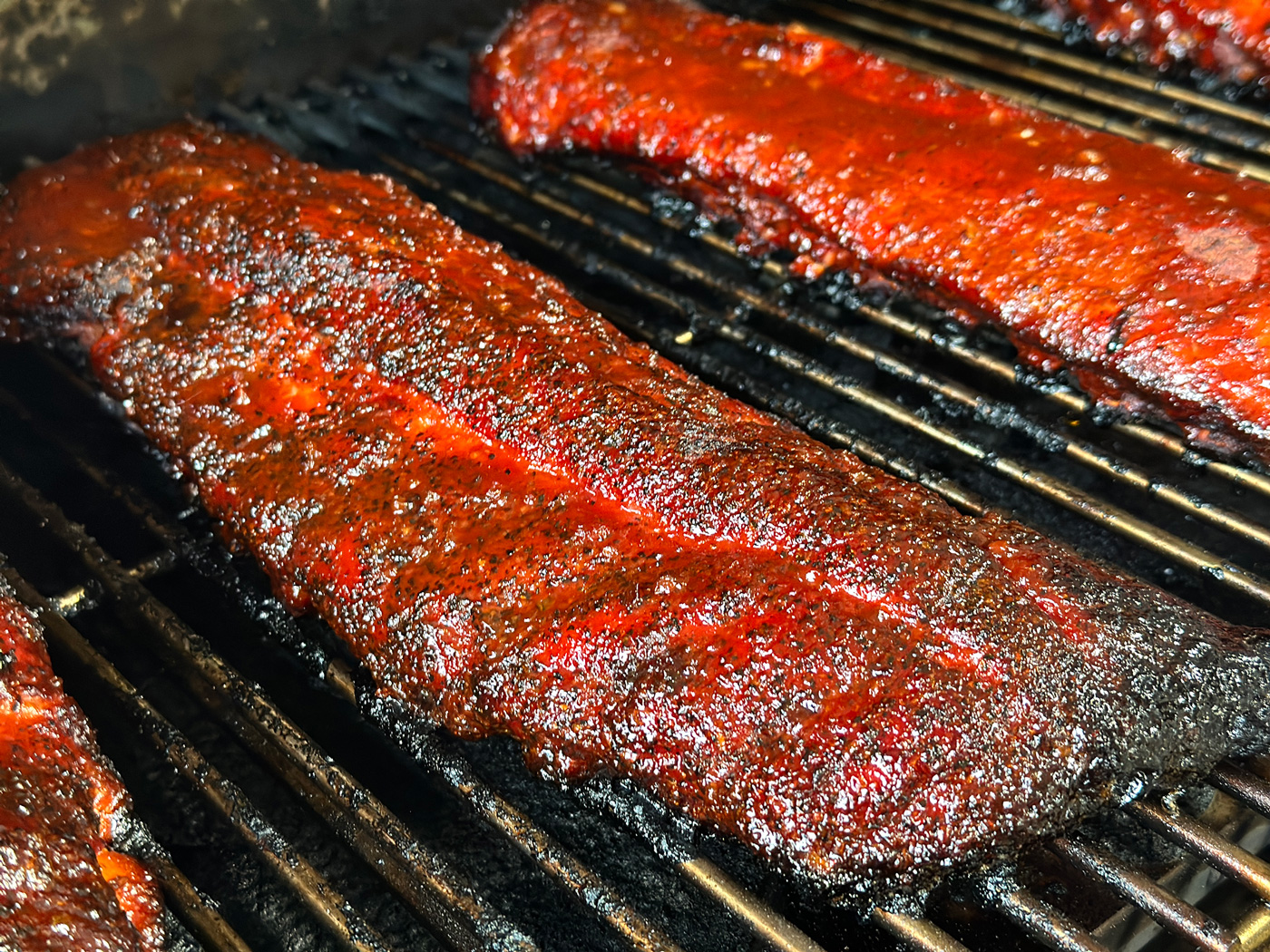 Prep Time:

40m

Cook Time:

2:15 h

Ready In:

2:55 h
Ingredients
Bone Suckin' Sauce ® , 1/2 jar
Bone Suckin'® Seasoning & Rub, 3 Tbsp
Baby Back Ribs
Method
Step 1
Take the ribs out of the fridge and preheat grill to 275° F.
Step 2
Trim off any loose pieces of meat hanging off the ends of the ribs to ensure even cooking. Remove the silver skin membrane on the back of the ribs. If you can't remove the silver skin membrane, score the back of the ribs in a crisscross pattern using a knife.
Step 3
Season both sides of the Ribs with Bone Suckin'® Seasoning & Rub. Pat the seasoning into the ribs. Let ribs sit for 30 minutes to absorb seasoning.
Step 4
Place ribs on grill bone side down. If grilling multiple racks of ribs, make sure to place enough space between ribs to have good airflow. Let smoke 1.5 hours.
Step 5
Layer 2 sheets of aluminum foil about 30 inches long and curve up all 4 sides. Pour half of a jar of Bone Suckin' Sauce® into the middle of the foil about the length of the ribs. Remove ribs from the grill & put in the foil meat side down. Fold all the ends of the foil together. Making sure to seal all sides.
Step 6
Put the ribs back on the grill, meat side down, and cook for 1 hour 15 minutes. Turn temp up to 350° F for 15 minutes.
Step 7
Remove the ribs from the grill, place in a pan and tent with aluminum foil for 10-15 minutes to rest. Enjoy!