Bone Suckin' Pan Seared Steak
2023-03-30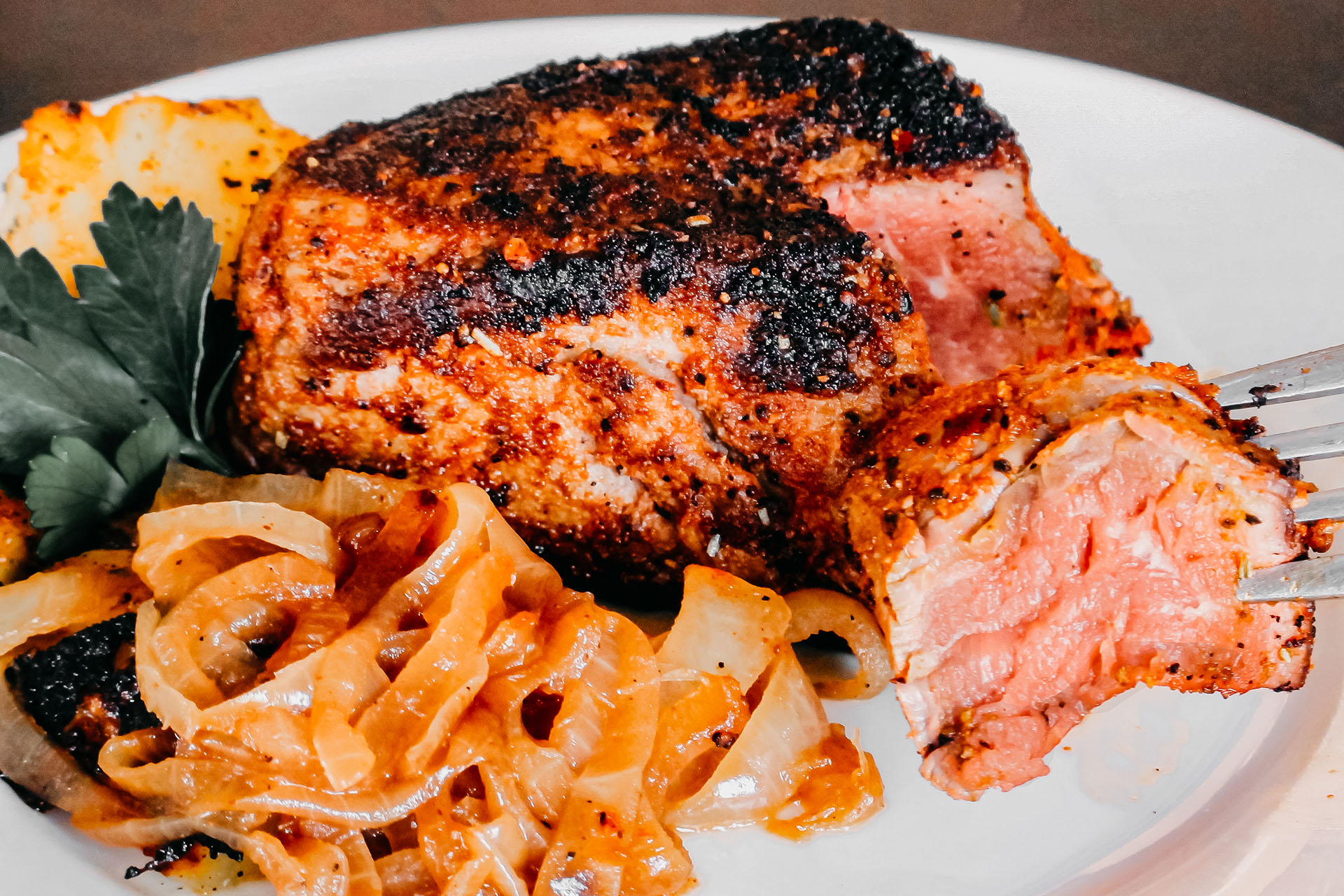 Yield:

2

Servings:

2

Prep Time:

30m

Cook Time:

10m

Ready In:

40m
Ingredients
Bone Suckin'® Steak Seasoning & Rub, 2 Tbsp
Filet Mignon, 2
Olive Oil, 1 Tbsp
Method
Step 1
Let the steaks come to room temperature.
Step 2
Place the steaks in a resealable bag and add Bone Suckin'® Steak Seasoning & Rub. Shake the bag to coat the meat well.
Step 3
Pour olive oil in a skillet and heat to medium high.
Step 4
Place the steaks in a skillet and cook for four minutes per side. For rare steak, cook five minutes per side, and for medium or six minutes per side for medium well. Enjoy!