Bone Suckin' Mexican Rice
2023-04-14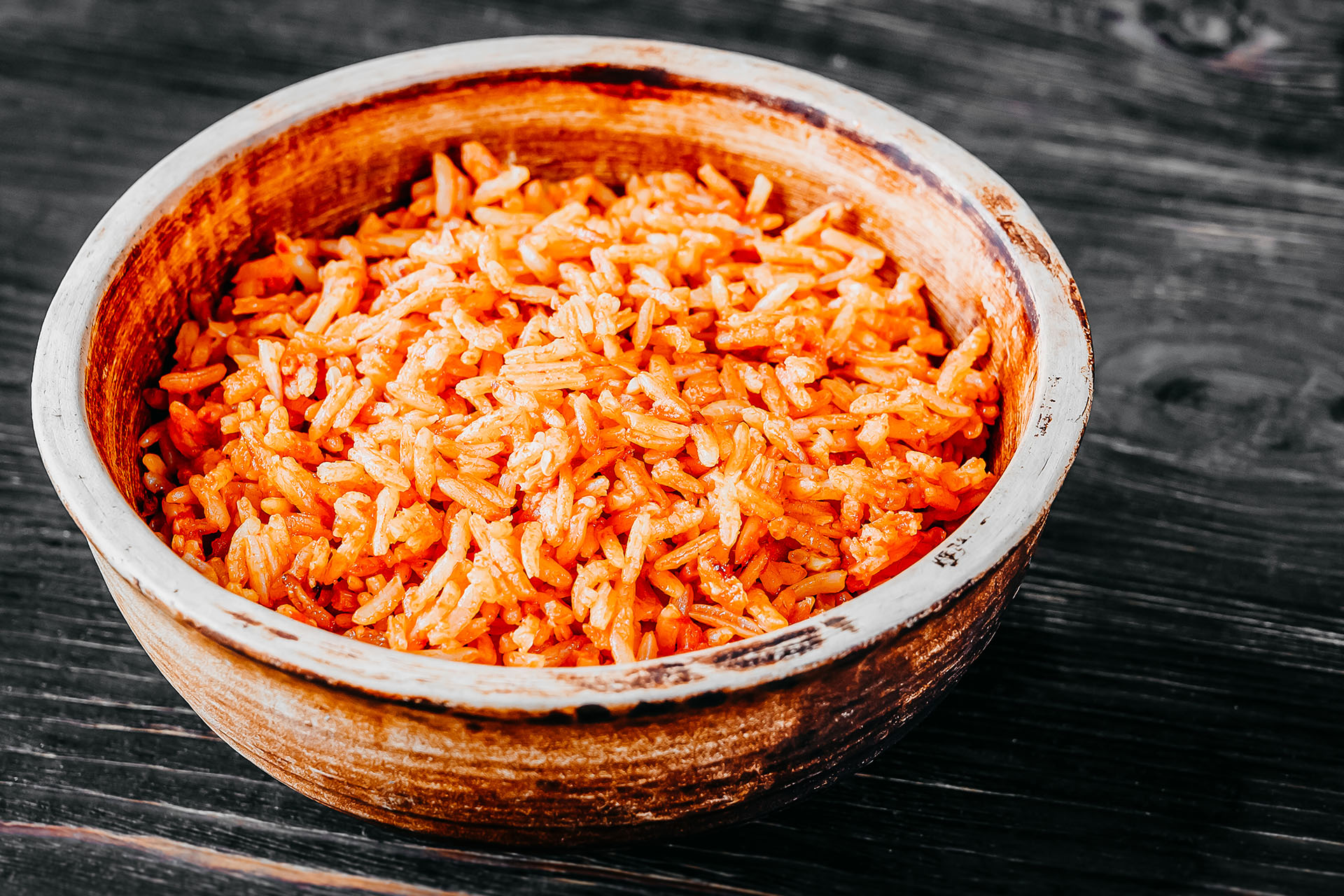 Yield:

4

Servings:

4

Prep Time:

5m

Cook Time:

25m

Ready In:

30m
Ingredients
2 1/2 tsp Bone Suckin'® Steak Seasoning & Rub
1 cup Rice
2 tbsp Butter (or Oil, 1/4 cup)
1 1/2 Roma Tomatoes
4 Cilantro Sprigs
2 Garlic Cloves
2 cups Water
Salt
Method
Step 1
In a blender, combine the tomatoes, cilantro, garlic, salt and Bone Suckin'® Seasoning & Rub and water. Blend until liquefied.
Step 2
In a saucepan, heat the oil and then add the rice, stirring until toasted (about 5 minutes).
Step 3
Mix the rice and the broth and bring to a boil.
Step 4
Reduce heat, cover and simmer for 15 minutes or until all the liquid is absorbed..
Step 5
Turn off the heat.
Step 6
Let stand for 5 minutes, covered. Enjoy!