Bone Suckin' Lamb Shanks
2023-04-14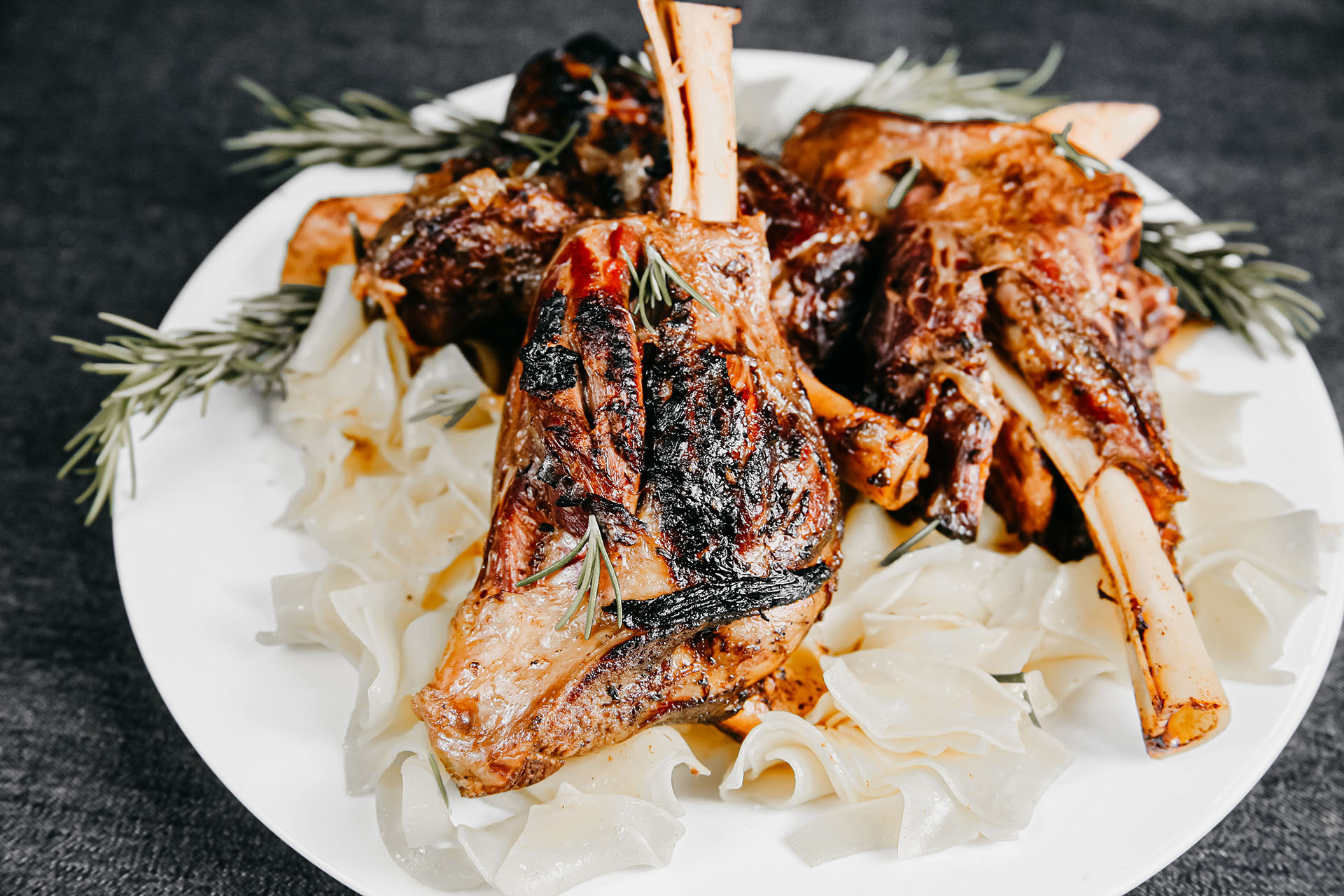 Yield:

4

Servings:

4

Prep Time:

10m

Cook Time:

3:15 h

Ready In:

3:25 h
Ingredients
Bone Suckin'® Steak Seasoning & Rub, 5 Tbsp
Lamb Shanks, 5-6 lbs
Olive oil, 3 Tbsp
Large Onions, 2
Diced Tomatoes, 2 cups
Garlic, 2 Tbsp
Brown Rice Flour, 3 Tbsp
White Wine, 1 cup
Beef Broth, 3 cups
Salt and Pepper
Method
Step 1
Place the shanks in a resealable bag and add 3 Tbsp. of Bone Suckin'® Steak Seasoning & Rub. Shake the bag to coat the shanks well. Chill the shanks in a refrigerator for 1 hour or overnight.
Step 2
Preheat the oven to 350˚ F.
Step 3
In a large skillet, heat the olive oil to medium high. Add the onions and 2 tablespoons of Bone Suckin'® Steak Seasoning & Rub and sauté in the skillet for 10 minutes.
Step 4
Pour in the drained tomatoes and garlic. Sprinkle brown rice flour into the mixture. Cook for an additional 10 minutes.
Step 5
Slowly add wine and broth into the mixture and simmer for 5 minutes. Add salt and pepper to taste.
Step 6
Carefully transfer the ingredients of the skillet into a large, deep sided casserole dish or Dutch oven and add the shanks. Roast the shanks, uncovered, for 30 minutes. Turn the shanks and roast for another 30 minutes.
Step 7
Cover the dish and cook for 1 hour and 45 minutes. The shanks should be "fall off the bone" tender!
Step 8
Serve on top of Bone Suckin' Cheese Polenta (see recipe). Enjoy!