Bone Suckin' Grilled Turkey
2023-04-06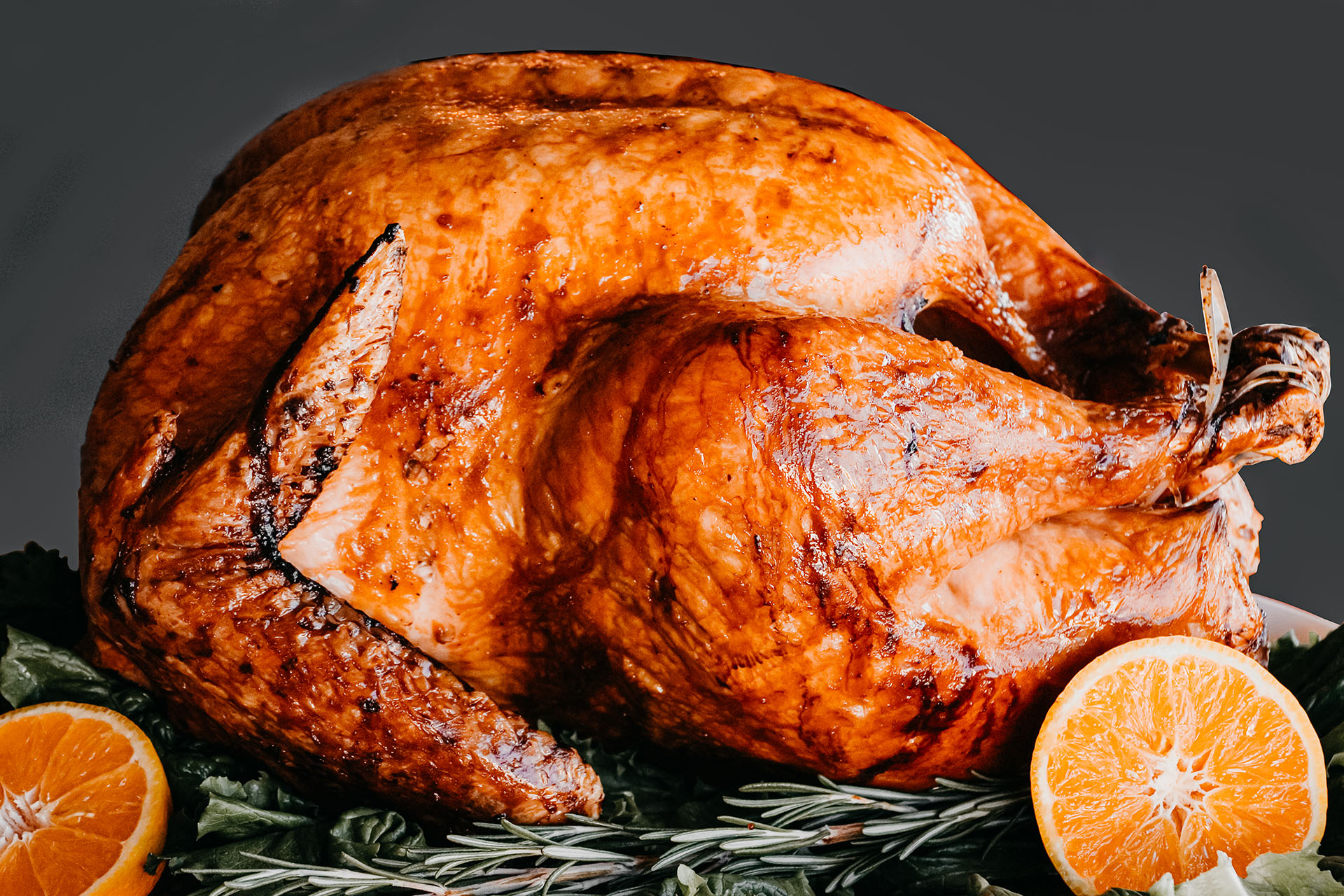 Yield:

10

Servings:

10

Prep Time:

15m

Cook Time:

4:00 h

Ready In:

4:15 h
Ingredients
Bone Suckin' Sauce®, 36 oz
Bone Suckin'® Mustard
Turkey, 15 lbs
Butter , 1/2 lbs
Meat Thermometer – Turkey thigh internal temperature to be 165˚.
Method
Step 1
Preheat the grill to 350˚ F using half of the burners for indirect cooking.
Step 2
Remove the insides of turkey.
Step 3
Place the turkey on the grill away from the lit burners (indirect side).
Step 4
Cooking time is between 2 – 2 1/2 hours for 8-12 pound Turkey or 3 – 4 hours for 12-16 pound turkey. (Keep the grill closed and let it cook.)
Step 5
After 1 1/2 hours of cooking time coat the turkey with melted butter.
Step 6
During the last 20 minutes baste with Bone Suckin' Sauce® on each side, turning once. Coat the turkey generously.
Step 7
Let the turkey rest for 15-20 minutes after you take off the grill before carving.
Step 8
After carving, serve with Bone Suckin'® Sauce & Bone Suckin'® Mustard to dip in. Enjoy! *Note: Use Bone Suckin'® Mustard on your leftover turkey sandwiches! Incredible!