Bone Suckin' Grilled Pork Tenderloin with Mustard Dill Sauce
2023-04-03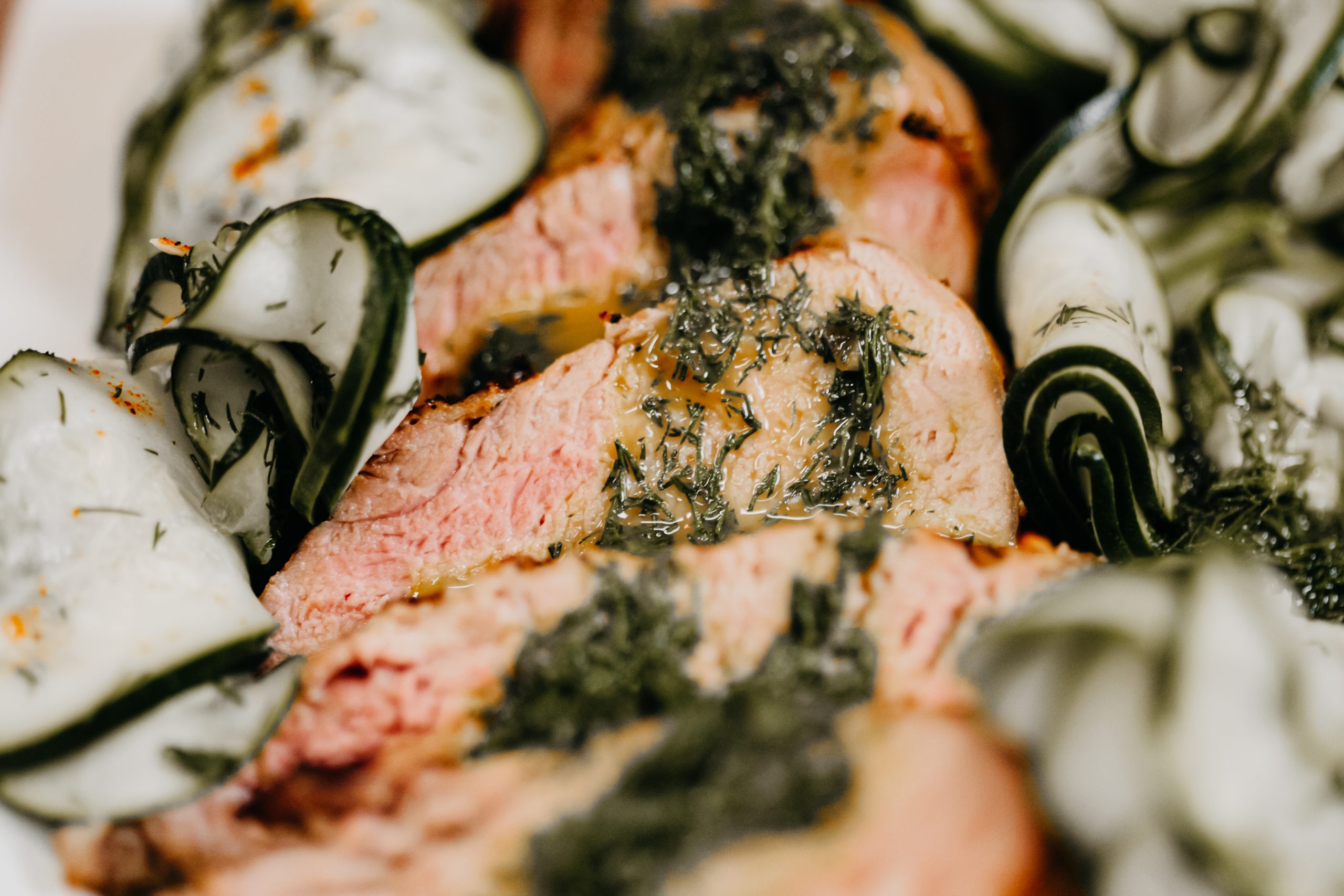 Yield:

4

Servings:

4

Prep Time:

30m

Cook Time:

25m

Ready In:

55m
Ingredients
Bone Suckin'® Sweet Spicy Mustard, 1/4 cup
Bone Suckin'® Seasoning & Rub, 1 Tbsp
Dill, 2 Tbsp
White Balsamic Vinegar, 1/2 cup
Medium Zucchini, 3
Water, 2 Tbsp
Sea Salt, 2 Tbsp
Honey, 1 Tbsp
Pork Tenderloin, 2 lbs
Salt and pepper
Method
Step 1
Before cooking the food, whisk vinegar, 2 tablespoons of dill, sea salt and 2 tablespoons of water in a medium bowl until the salt dissolves. Add zucchini and let it marinate 25 minutes. Drain the zucchini and sprinkle 1 Tbsp. of Bone Suckin'® Seasoning & Rub over the zucchini when serving.
Step 2
To make the Bone Suckin'® Mustard-Dill Sauce, whisk together 1/2 cup of chopped dill, Bone Suckin'® Sweet/Spicy Mustard, 1/2 cup of water and honey in a medium bowl.
Step 3
Prepare the grill to medium-high heat. Sprinkle the pork with salt and pepper. Spread 2 tablespoons of Mustard-Dill Sauce on pork. Grill until the thermometer reads 145˚ F or for about 25 min.
Step 4
Transfer to a platter, pour the remainder of the Bone Suckin'® Mustard-Dill Sauce over the pork and let the meat rest for 10 minutes before slicing. Serve with zucchini pickles. Recipe serves 4 to 6. Enjoy!