Bone Suckin' Grilled Brie & Nectarine Panini
2023-04-17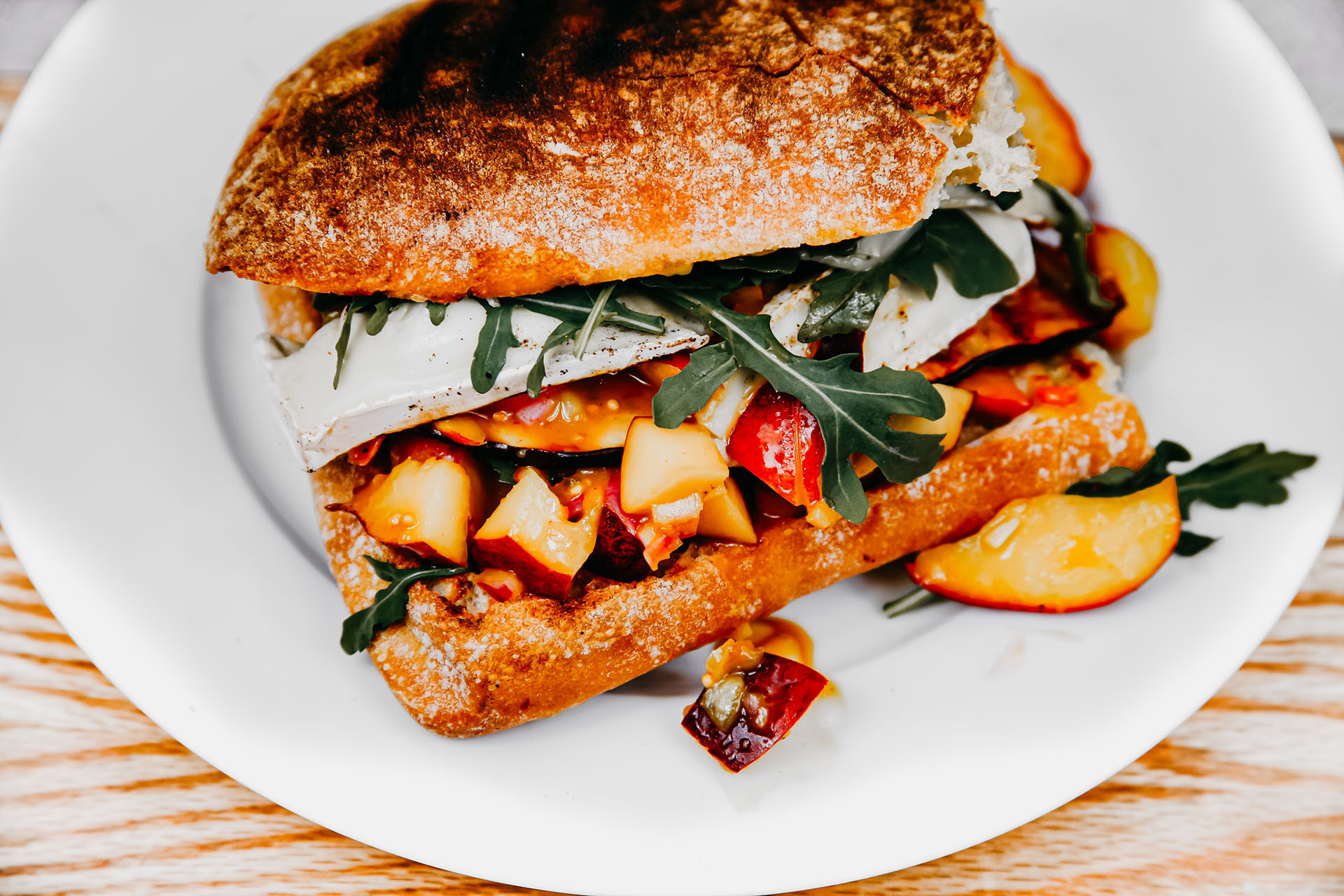 Yield:

4

Servings:

4

Prep Time:

10m

Cook Time:

6m

Ready In:

16m
Ingredients
Bone Suckin' Sauce®, 8 oz
Ciabatta Bread Loaf, 1
Brie, 8 oz
Nectarines, 4
Arugula, 3 oz
Olive Oil, 1/4 cup
Salt and Pepper
Method
Step 1
Before cooking the food, preheat the grill. In a bowl, marinate the nectarines in Bone Suckin' Sauce® and set aside. Take aluminum foil and create a basket to grill the nectarines.
Step 2
Split the Ciabatta bread and brush the insides with olive oil. Slice the brie and place on both sides of the Ciabatta bread. Put the bread slices on the grill, brie side up.
Step 3
Place the nectarines in the aluminum basket and on the grill. Grill the nectarines for about 3 minutes per each side. The nectarines should be firm, not mushy. Pull the nectarines off of the heat and place onto the bread and brie. Then top with arugula, put the two halves together and slice. Enjoy!