Bone Suckin' Garlic Knots
2023-04-13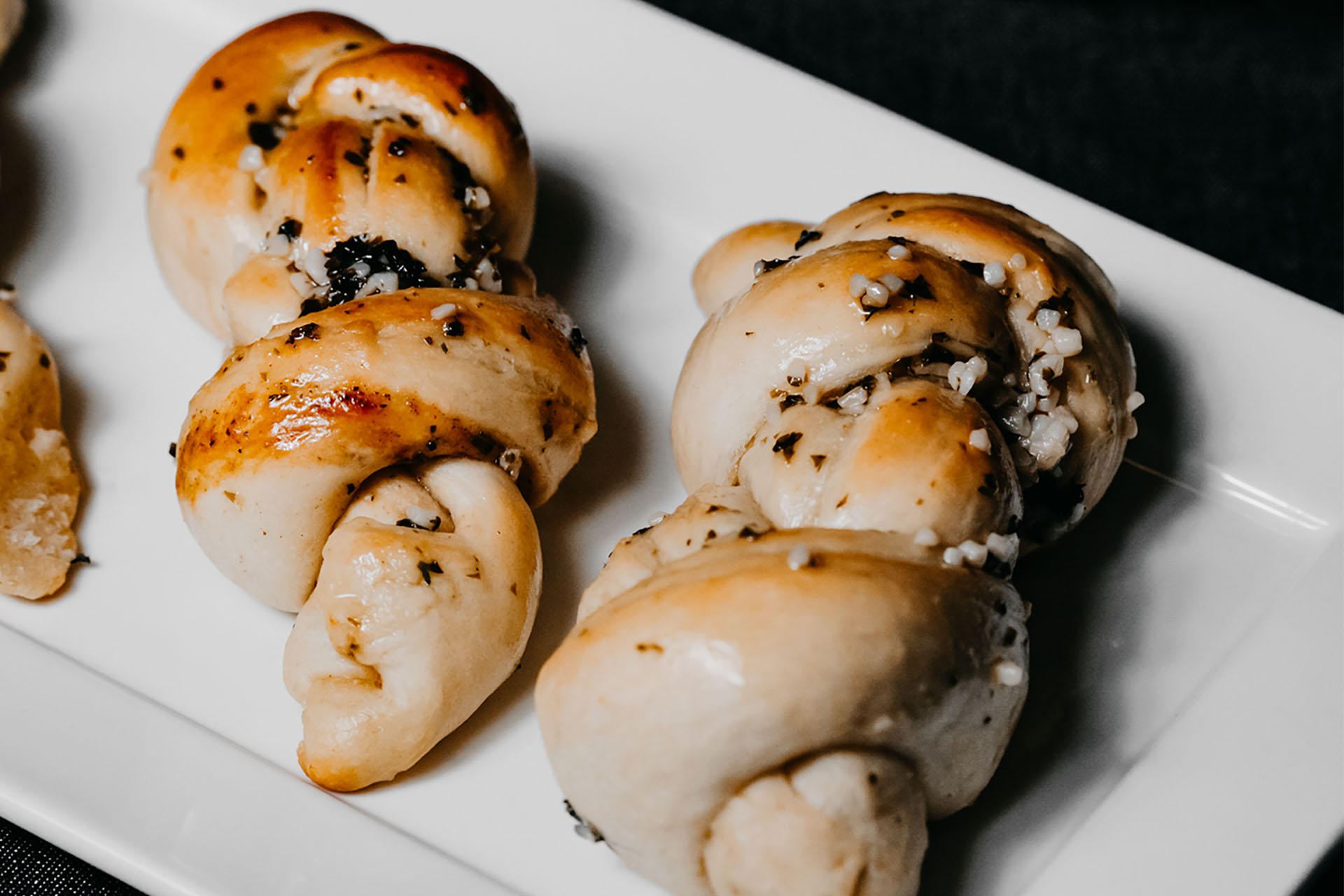 Yield:

10

Servings:

10

Cook Time:

20m

Ready In:

20m
Ingredients
FOR THE KNOTS
Bone Suckin'® Chicken Seasoning, 2 tsp
Warm Water, 1 3/4 cups
Olive Oil, 1/4 cup
Sea Salt, 1 tsp
Sugar, 1 Tbsp
Dry Active Yeast, 1 1/2 Tbsp
All Purpose Flour, 5 1/2 cups
FOR THE GARLIC TOPPING
Olive Oil, 2 Tbsp
Butter, 2 Tbsp
Garlic, 3 Tbsp
Parsley, 1/4 cup
Sea Salt, 1/4 tsp
Method
Step 1
Combine the water, olive oil, sea salt, sugar, Bone Suckin'® Chicken Seasoning and active dry yeast in a bowl. Mix well to dissolve the yeast. Let this sit until the yeast starts to bubble.
Step 2
In a large bowl place the flour and add the yeast mix. Incorporate the flour and yeast into a dough ball. Pour a small bit of olive oil in the bottom of the large bowl and place the dough ball back into a bowl. Set the bowl in a warm place and cover. The dough ball will take about an hour to rise (double in size).
Step 3
Once it has doubled in size chill the dough for 30 minutes (the dough can be refrigerated for several days, if you need to do this ahead of time). Oil hands, the cutting board and the rolling pin to keep the dough from sticking.
Step 4
Cut the dough ball in half, to make the dough easier to handle. On a cutting board, roll out the dough to make the rectangle approximately 5″x16″ and 1/2 inch thick. Cut strips 1/2 inch wide x 5 inches long. Repeat with the other dough ball.
Step 5
Flour the cutting board and roll each strip to make a rope. Tie the rope into a knot and place on a parchment paper lined baking sheet. Knots should be about 1 1/2 inches apart. Cover the baking sheet with a dry cloth and set aside in a warm draft free place to rise.