Bone Suckin' Garlic Green Beans
2023-04-04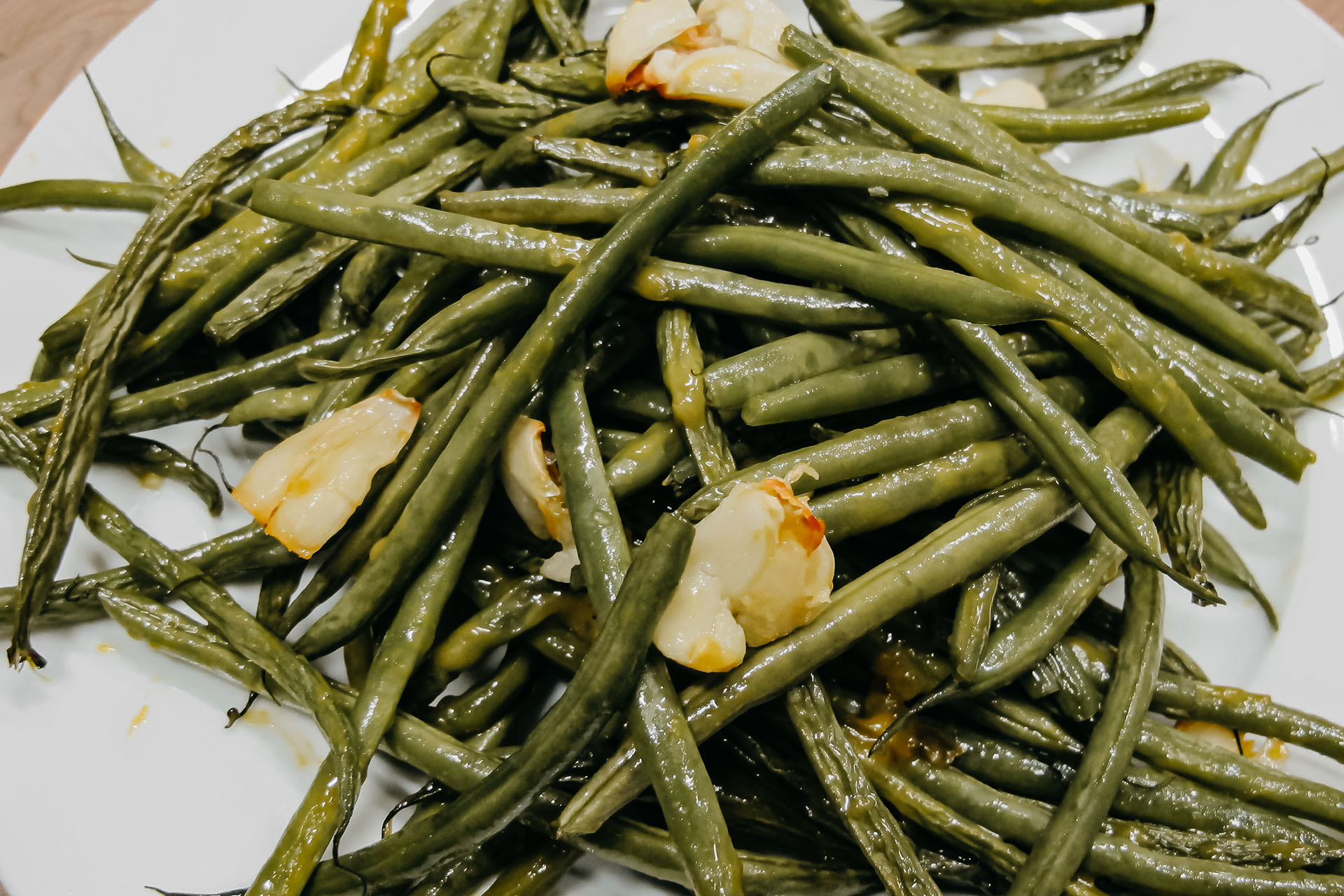 Yield:

4

Servings:

4

Prep Time:

10m

Cook Time:

20m

Ready In:

30m
Ingredients
Bone Suckin'® Sweet Spicy Mustard, 2 Tbsp
Green Beans, 1 lbs
Garlic Cloves, 6
Water, 1/4 cup
Olive Oil, 2 Tbsp
Salt and Pepper
Method
Step 1
Preheat the oven to 450˚ F or broil setting.
Step 2
Place the green beans and garlic on a baking sheet and drizzle with olive oil. Pour water over the green beans, place in the oven and broil for 20 minutes.
Step 3
After cooking the food, toss the green beans with Bone Suckin'® Sweet Spicy Mustard, salt and pepper. Enjoy!