Bone Suckin' Fig, Prosciutto & Arugula Pizza
2023-04-12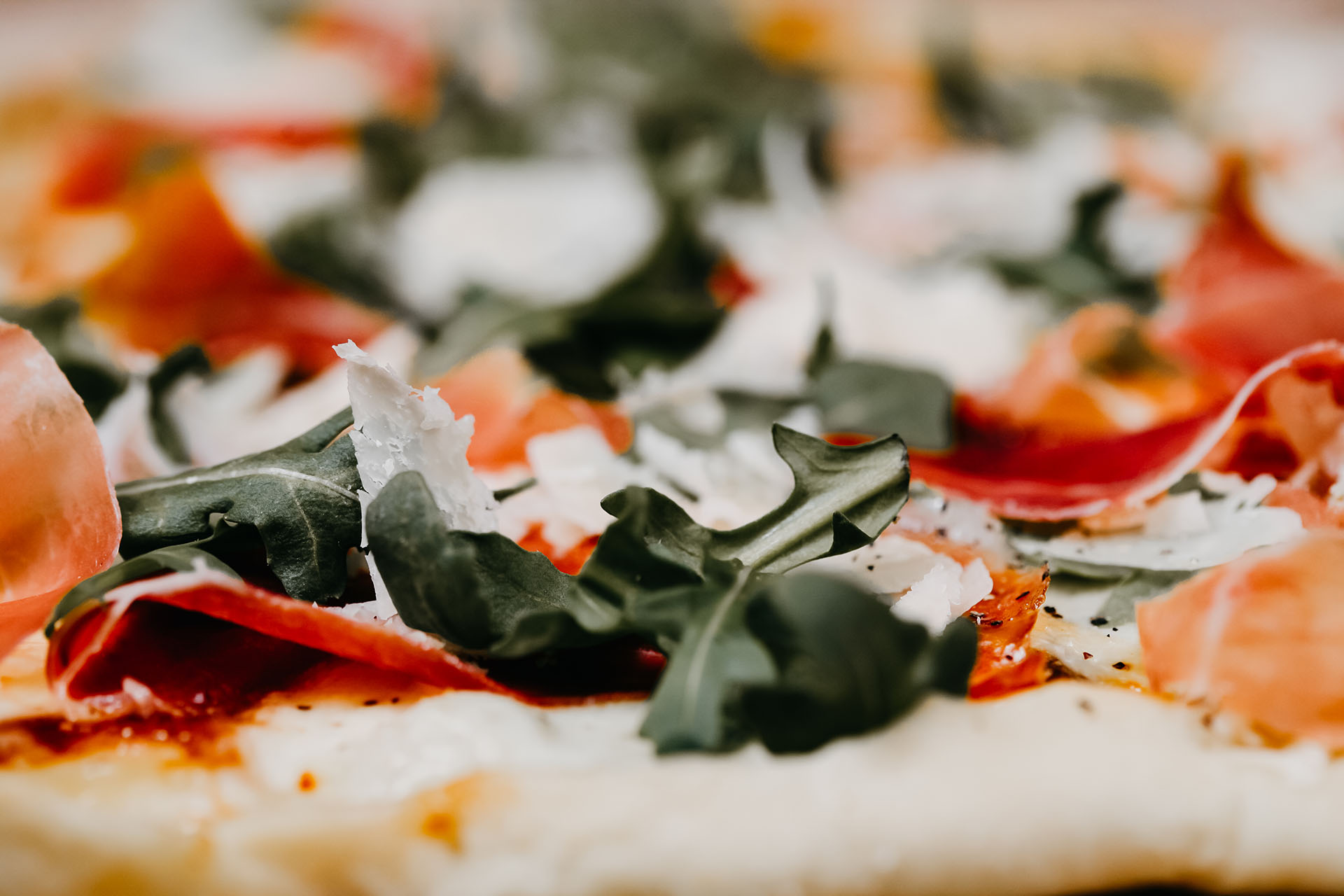 Yield:

6

Servings:

6

Prep Time:

10m

Cook Time:

12m

Ready In:

22m
Ingredients
1 tbsp Bone Suckin'® Yaki®
Pizza Crust Dough
2 tbsp Olive Oil
4 tbsp Fig Spread or Jam
12 oz Fresh Mozzarella
6 oz Prosciutto
1 Bunch of Arugula
1/2 cup Parmesan Cheese
Sea Salt and Pepper
Method
Step 1
Preheat the oven at 500˚ F.
Step 2
Before cooking the food, roll out the pizza dough as thinly as possible and place on a large baking dish.
Step 3
In a small bowl, combine Bone Suckin'® Yaki® and the fig jam/or spread. Brush the mixture liberally onto the pizza dough. Lay slices of mozzarella over the surface of the pizza. Sprinkle lightly with sea salt and pepper. Bake for 12 to 15 minutes, until the crust is golden and the cheese is bubbling.
Step 4
Remove from the oven. Add prosciutto and arugula. Sprinkle parmesan cheese over hot cheese. Cut and serve immediately. Recipe serves 6-8. Enjoy!