Bone Suckin' Enchilada Sauce
2023-03-31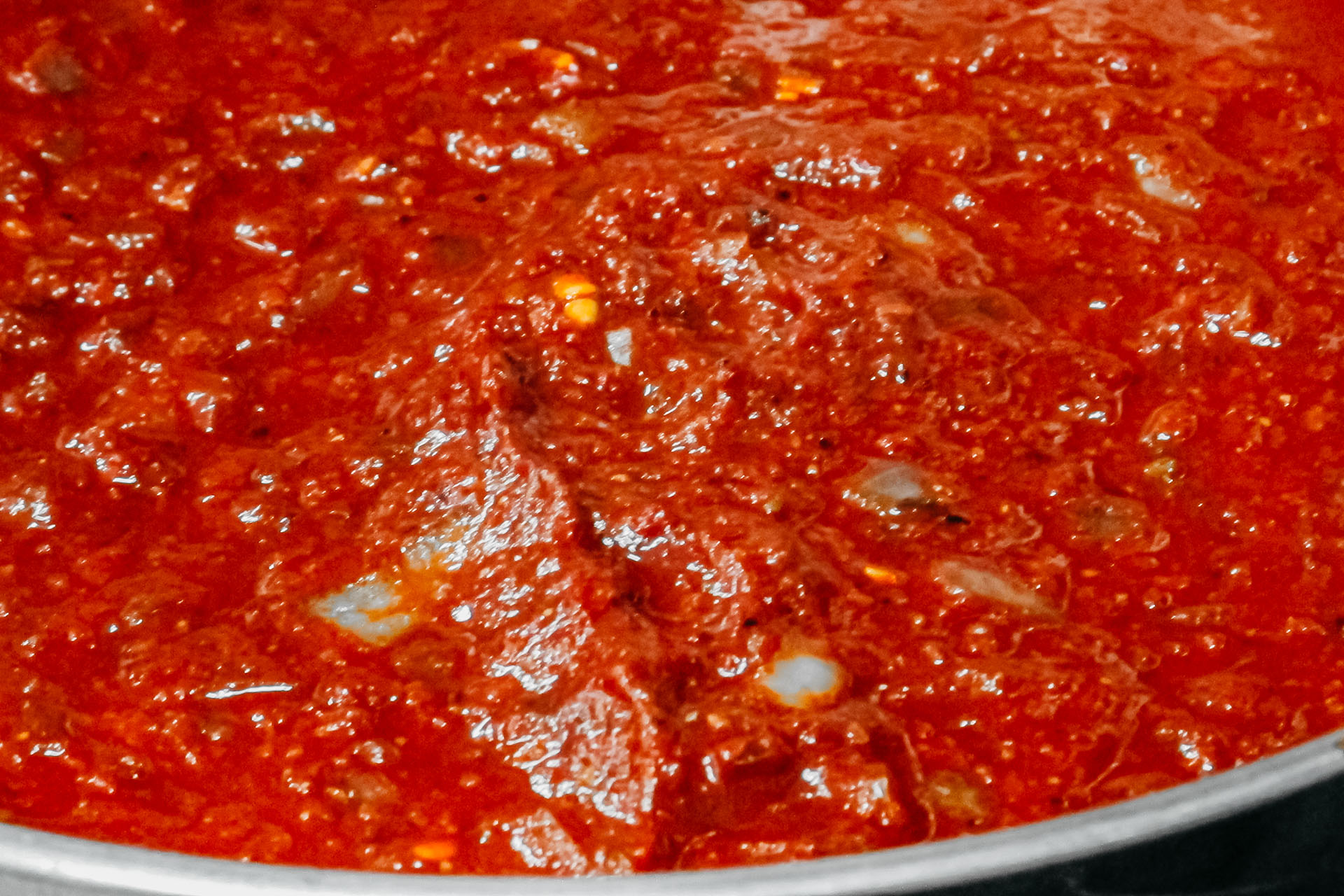 Yield:

4

Servings:

4

Prep Time:

15m

Cook Time:

7m

Ready In:

22m
Ingredients
Bone Suckin'® Steak Seasoning & Rub, 3 Tbsp
Dried Guajillo Chilies , 10
Water, 4 cups
Garlic Cloves, 2
Large Yellow Onion, 1
Olive oil, 2 Tbsp
Oregano, 1'4 tsp
Sea Salt
Method
Step 1
Place chilies in a medium pot with water. Bring water to boil for 5 minutes, remove the pot from heat and set aside to cool.
Step 2
In a skillet, heat olive oil to medium high. Add onions and 1 tablespoon of Bone Suckin'® Steak Seasoning & Rub. Cook for 5 minutes or until the onions are soft and transparent. Set aside.
Step 3
When the chilies have cooled to the touch, pull the chilies out (save water) and remove their stem and seeds.
Step 4
Place all of the chilies in a blender with cloves of garlic and 2 tablespoons of Bone Suckin' Steak Seasoning & Rub. Add ½ cup of chili water (without stems and seeds) and blend until the sauce has a smooth consistency.
Step 5
Pour the sauce over the onions in the skillet, stir and bring to a boil for 2 minutes. Add salt to taste. May be used for enchiladas or frozen for future use. This recipe makes enough sauce for 2 dozen enchiladas. Enjoy!