Bone Suckin' Chicken Tacos with Dressing
2023-04-11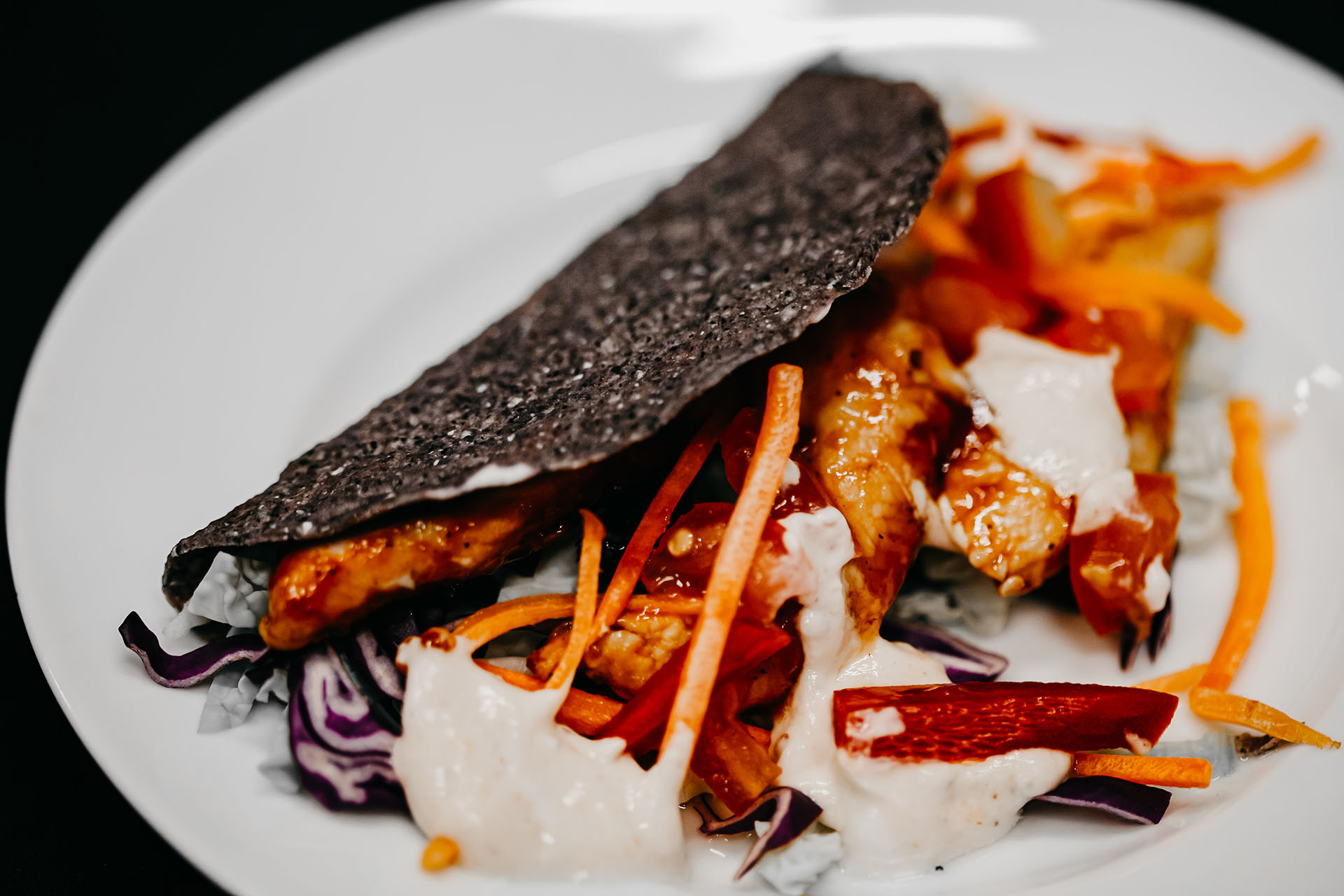 Yield:

4

Servings:

4

Prep Time:

12m

Cook Time:

15m

Ready In:

27m
Ingredients
TACOS
Bone Suckin'® Sauce, Spicy, 1/4 cup
Chicken Breasts, 3
Olive Oil, 2 Tbsp
Red Cabbage, 1 cup
Green Cabbage, 1 cup
Red Pepper, 1/2 cup
Carrots, 1/4 cup
Cucumbers, 1/4 cup
Diced tomatoes, 1/4 cup
Tortillas, 4
TACO DRESSING
Bone Suckin'® Sauce, Spicy, 2 Tbsp
Greek Yogurt, 1/2 cup
Lime Juice, 2 Tbsp
Method
Step 1
Heat olive oil, in a skillet, to medium-high. Add chicken to skillet and cook for 15 minutes, stirring until thoroughly cooked. Pour Hot Bone Suckin' Sauce® over chicken and lower heat to a simmer. Simmer for 3 minutes and then remove from heat.
Step 2
Assemble the tacos starting with a mixture of red and green cabbage. Add chicken, red pepper, carrot, cucumbers and tomatoes. Top with Dressing.
Step 3
Combine all dressing ingredients in a small bowl and mix well. Serve on top of Bone Suckin'® Chicken Tacos. Yields just over 1/2 cup of dressing. Enjoy!