Bone Suckin'® Cajun Chicken Wings
2023-10-26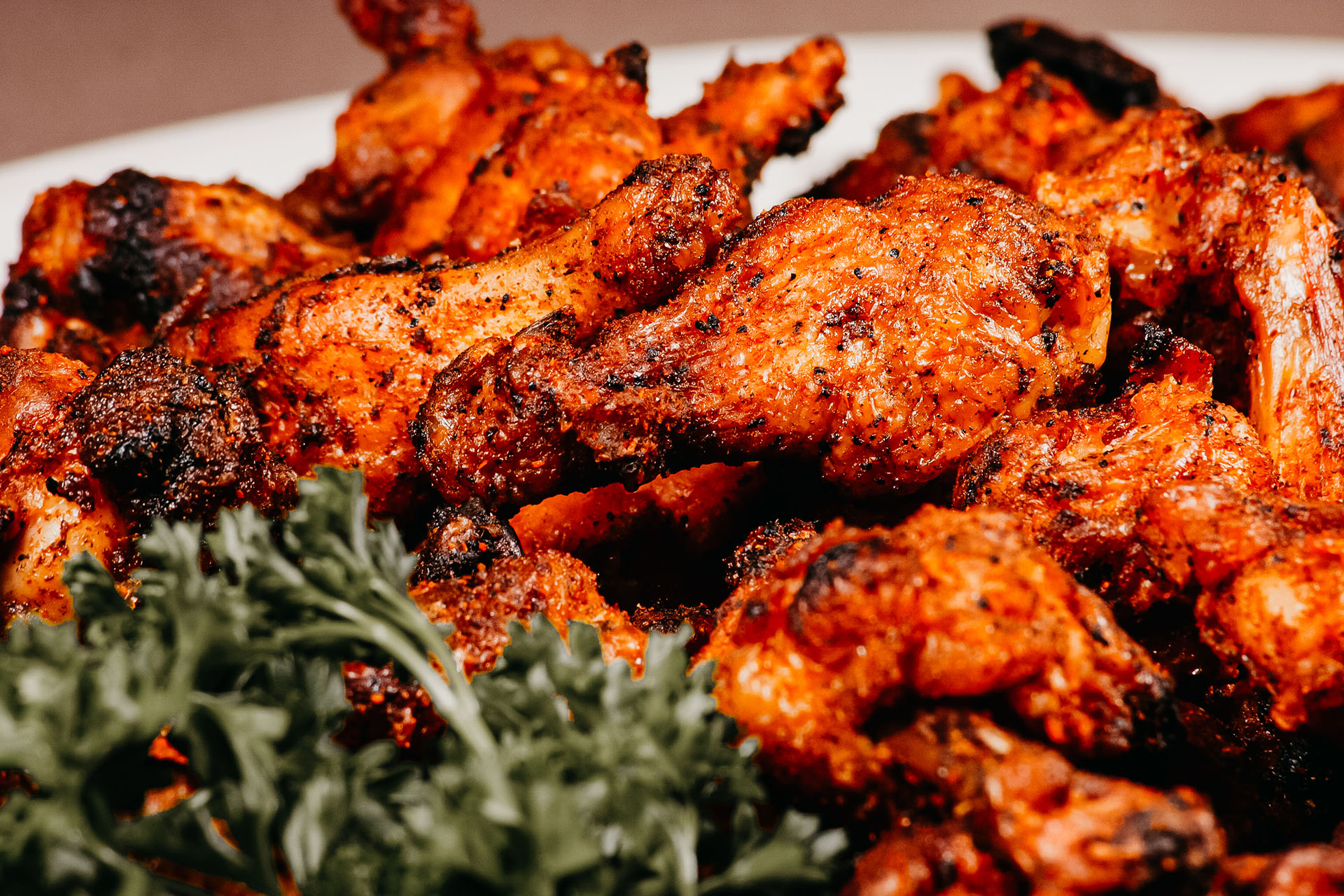 Yield:

4

Servings:

4

Prep Time:

15m

Cook Time:

1:15 h

Ready In:

1:30 h
These delicious wings will add a little spice to your game day or tonight's dinner!
Ingredients
Bone Suckin'® Sauce Cajun Seasoning & Rub
Chicken Wings, 24
Optional: Bone Suckin'® Hot Honey
Method
Step 1
Rinse the chicken and pat dry.
Step 2
Rub the chicken generously with Bone Suckin'® Cajun Seasoning.
Step 3
Arrange the wings in one layer in a large roasting pan or baking sheet.
Step 4
Cook in a preheated oven at 350º F for 1 hour and 15 minutes. (Make sure your chicken reaches 165º F internal temperature and juices run clear.) Let rest 10 minutes before serving.
Step 5
Optional: After removing from oven, generously drizzle Bone Suckin'® Hot Honey over the wings and allow to rest for 5 minutes. Enjoy!