Bone Suckin' Brisket
2023-04-19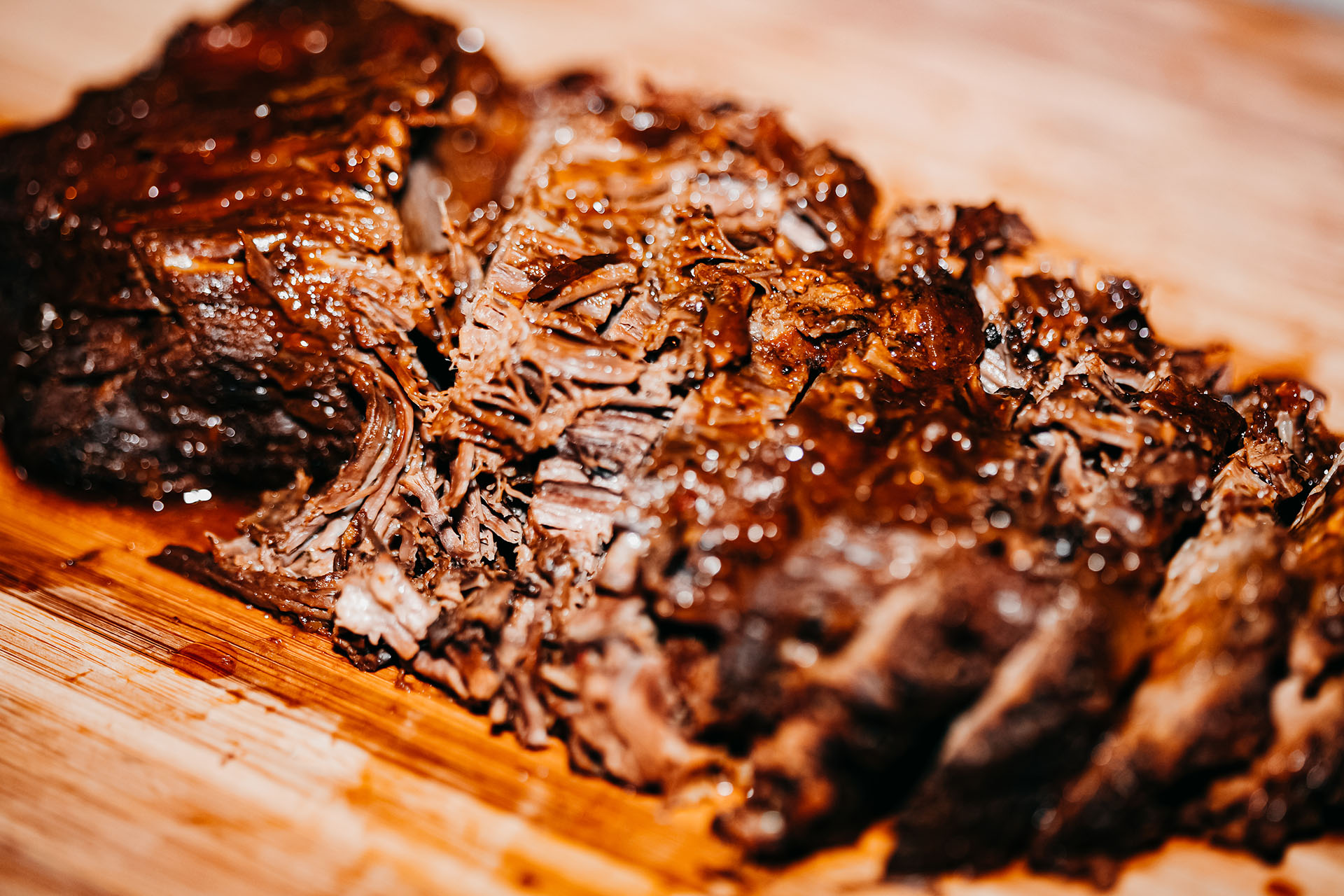 Yield:

8

Servings:

8

Prep Time:

2:10 h

Cook Time:

8:00 h

Ready In:

10:10 h
Ingredients
Bone Suckin' Sauce®, 1 cup
Bone Suckin'® Seasoning & Rub, 1/4 cup
Beef Brisket, 4 lbs
Dry Onion Soup Mix, 1 oz
Onion, 1
Method
Step 1
Trim the brisket and slice into two pieces to fit into the slow cooker. Cover with Bone Suckin'® Seasoning and Rub and place in a plastic bag and refrigerate for 2 to 8 hours.
Step 2
When ready to cook, slice the onion and place a thick layer in the bottom of the cooker. Place half of the brisket in cooker on top of the onions. Mix together Bone Suckin' Sauce® and the onion soup mix. Spread half of the mixture over the brisket. Add an additional layer of onions and brisket. Pour the remaining mixture over the brisket.
Step 3
Cover and cook on low for 8 to 10 hours or until the meat is tender. Recipe serves 6-8. Enjoy!