Bone Suckin' Beet Salad
2023-04-05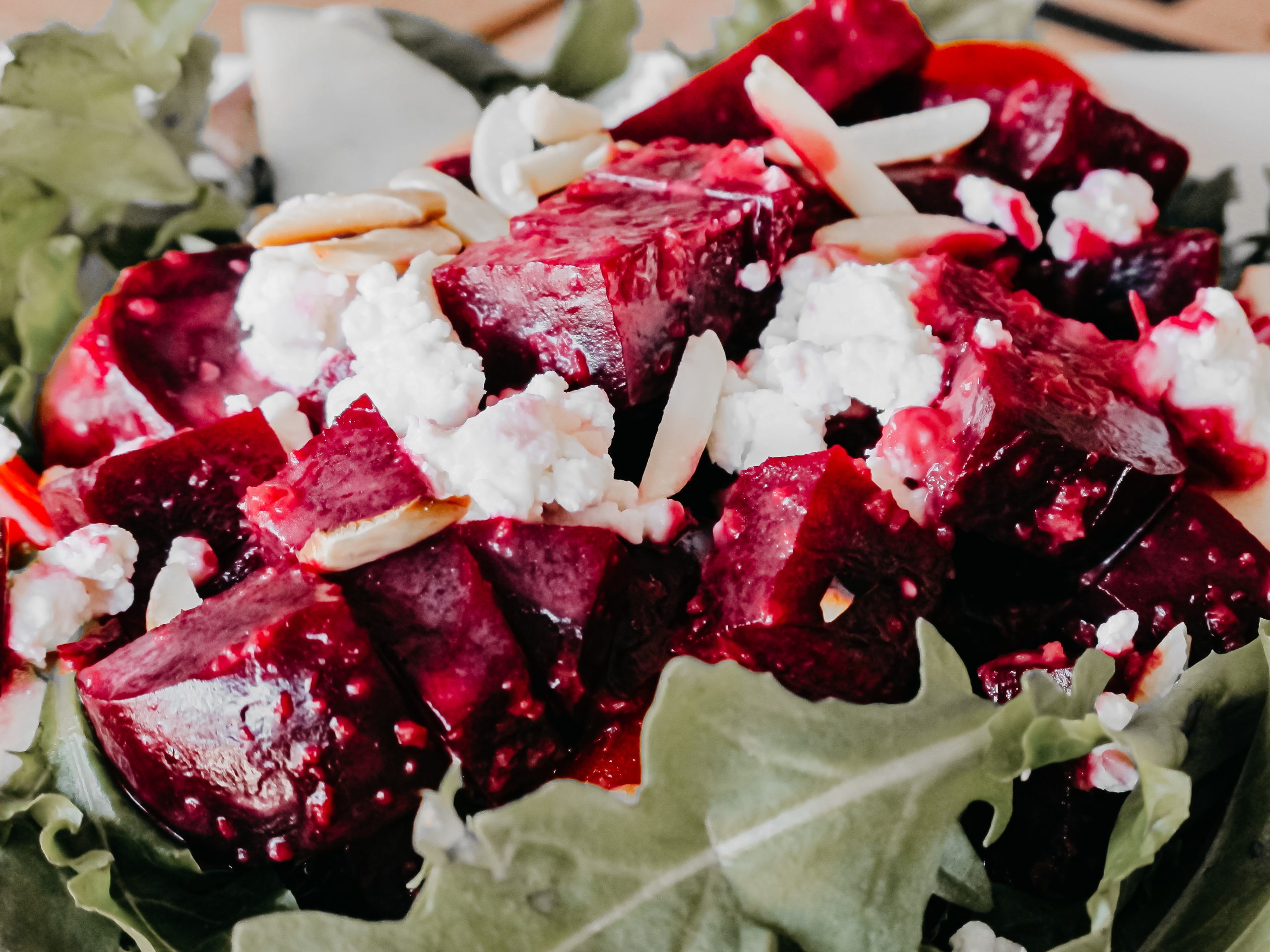 Yield:

4

Servings:

4

Prep Time:

15m

Cook Time:

60m

Ready In:

1:15 h
Ingredients
1 tbsp Bone Suckin'® Yaki®
6 tbsp Olive Oil
1 tbsp Shallots
1 tbsp Lemon Juice
3/4 lb Beets
1 Pear
1/4 cup Almonds
6 oz Goat Cheese
3 cups Mixed Salad Greens
Method
Step 1
Preheat the oven to 400˚ F.
Step 2
Place the beets on a large sheet of tin foil and drizzle with 3 tablespoons of olive oil. Wrap the beets in foil, roast for 1 hour and let cool.
Step 3
In a blender, add Bone Suckin'® Yaki®, olive oil, lemon juice, red wine vinegar and shallots.
Step 4
Puree the ingredients in a blender for 1 minute.
Step 5
When the beets are done and cooled to the touch, wrap one at a time in a paper towel and rub off the skin. Dice the beets into 1/4 inch pieces and pour the dressing over the beets.
Step 6
Place the salad mix evenly onto 4 plates, arrange pears over the salad and top with 1/4 cup of the beet mixture. Sprinkle with almonds and goat cheese. Enjoy!